When it comes to the list of passive income streams, real estate surely claims the throne. That is until the tenants start complaining, maintenance issues keep popping up, and the trip to the property becomes tedious because of the distance.
To avoid this, landlords hire a property management company to handle these responsibilities instead. They're the superheroes of landlords who don't want their rental business turning into a passive-aggressive income stream.
If you want to discover if a property manager is for you, you're in the right place. We'll walk you through the world of property managers and how to hire the right manager for you.
What is a property manager?
A property manager is someone hired by landlords to take over managing a rental property. They're usually hired when landlords:
Live far from their properties, and they find it tedious to visit there every time
Aren't keen on dealing with tenants and maintenance issues
Got more than property to manage alone
What does a property manager do?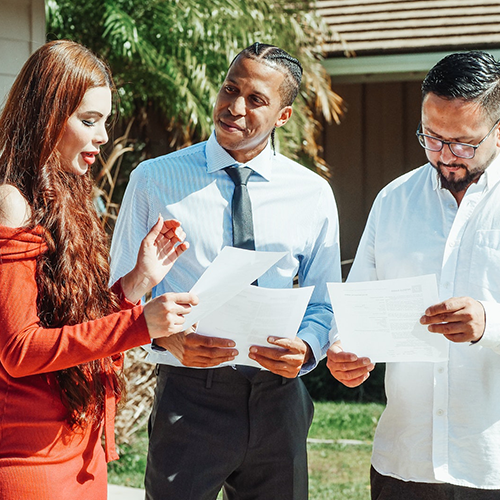 The general answer to what a property manager does is they ensure your property stays compliant with the owner's standards, the law's regulations, and the tenants' satisfaction.
Here are some of the usual duties a property manager can fulfill on your behalf:
Find tenants
With a property manager, you won't have to deal with marketing your rental property. They'll also screen and manage candidates for you – from background checks, credit standing, employment to their history of renting.
Receive rent
The property manager collects rent from tenants and guarantees the check comes through. They can also manage online payments from renters for you.
When a tenant fails to pay on time, the property manager steps in to discuss expectations with them. If it comes to worse, the manager can also handle the eviction process and ensure no problem occurs during the process.
Handle maintenance
Dealing with maintenance calls is one of the superpowers of property managers. They can handle tenant complaints, work on repairs, and answer emergencies, all while assuring you don't get code violations.
Deal with disputes
In cases like this, a property manager pulls out their best customer service skills to intervene and devise the best solutions for all parties involved.
Sort end-of-tenancy issues
When a tenancy ends, your property manager will take care of all paperwork to avoid issues between you and the tenant.
Why Consider A Property Manager?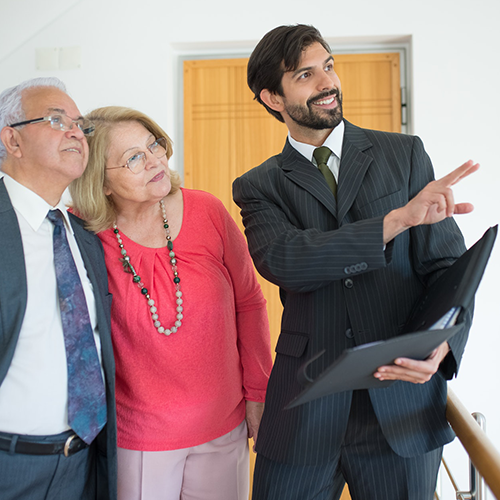 In addition to our list of what a property manager does, here are four reasons why a property manager is your next best investment:
Quickly fill a vacancy
From preparing the unit for occupancy to conducting tours for potential tenants, you can count on them to market your property until all vacancies are occupied.
Setting the right rental rates
A good property manager will conduct a market study of rental properties in your area to determine the optimal rental rate for you.
Managing vendor relationships
Property managers have a wide network that can benefit them, real estate-wise, such as contractors, repairmen, suppliers, tradesmen, and maintenance workers. They can score you the best deals for repairs and constructions without sacrificing quality.
Selecting a property manager for you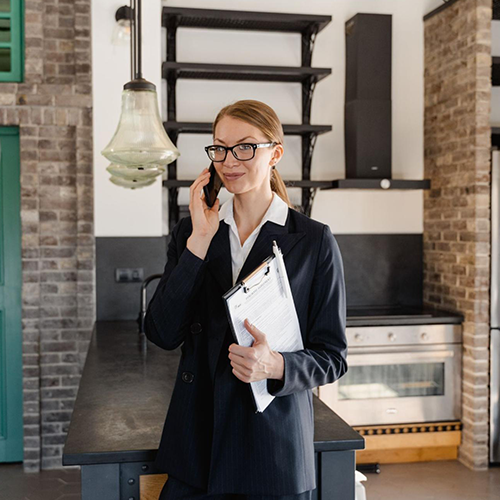 Like any investment, you need to consider carefully the property manager you'll onboard to your real estate business. Follow these five steps on how to hire a property manager:
Step 1: Make sure that they are who they say they are
To make sure what they say matches their experience and expertise,
Ask for references
Have the property management company mentioned landlords in the area they have worked with? If yes, then give them a call about their experience with said company. What kind of services has the company done for them? How did they handle tenants and disputes?
Check their qualifications
Check if they're a licensed real estate agent. Even if it's not required in your area, it's still better if they're licensed since they'll be doing the leasing and management on your behalf.
List your expectations
This is the most important part of selecting a property manager. When listing your expectations, you can refer to the property manager responsibilities in NZ we've listed above. You can also indicate how frequent you want your communication to be, what services you expect them to fulfill, and more.
You can also prepare questions about how they operate as a property manager, such as these:
How do you market a rental vacancy?
How can you set a fair rental rate for my property?
How do you proceed with selecting tenants?
What's your average timeframe for filling vacancies?
How do you handle maintenance calls and emergencies?
How do you deal with a delinquent tenant?
Will you handle evictions, if necessary?
Do you work solely as a property manager? Or are you also a real estate agent?
How long have you been managing properties in the area?
Do you have any investments in the area?
How many properties have your company managed? How many are you currently managing, and how many are unoccupied?
How do you stay on top of developments in rental law?
Step 2: Check the level of professionalism and communication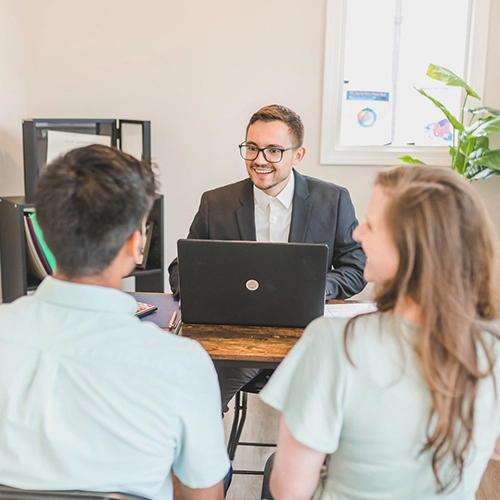 Here's how you can check if your potential manager is a pleasant professional to work with:
Is their office tidy and organized?
If they're going to handle the maintenance of your property, you can use their office as proof. How presentable does their point of operations work? Is it kept clean? Do the equipment and furniture have little to no damages on them?
How do they communicate?
Do they take forever to answer your calls or emails, or do they respond in the fastest time possible? Do they listen to your demands and expectations, or do they keep interrupting you during your conversation? You can also ask them about their communication system during emergencies.
How does their website look? Does it look professional?
How do they present essential information about their services and experiences? Does the information there match everything they say in person?
How many properties do they manage?
It never hurts to ask about the property management company's current workload so you'll know how to handle your expectations.
If you're having doubts about their capacity, ask them how they handle multiple properties at once for assurance.
Step 3: Consider the distance between your rental property and their office
A nearby office places a sense of relief that they can monitor your property daily and can immediately respond to emergencies with your tenants.
Step 4: Consider management fees and fee structure for maintenance and costs.
Before saying yes to your management company, evaluate the fees that come with their services first.
For instance, there's the management fee. The fee could vary depending on the duties the company will fulfill, their years of experience, and quality of service.
Property managers usually charge 7.5–8.5% of the rent you earn from your property. They could also offer a flat-fee basis, where you pay them a specific amount based on the size of your property and their services.
Then there's the maintenance fee to cover the costs of keeping the property clean and damage-free, such as garbage management or shoveling snow during the winter.
Step 5: Read the agreement before you sign
Once you've discussed things, review everything in your contract before signing it. Ask yourself these questions while going over your agreement:
Are all the services you'll need from them listed there?
Are all the fees discussed listed there?
Did they explain their process for advertising your property and screening tenants?
How long will the contract be in effect?
What does the contract say about penalties or early termination?
Conclusion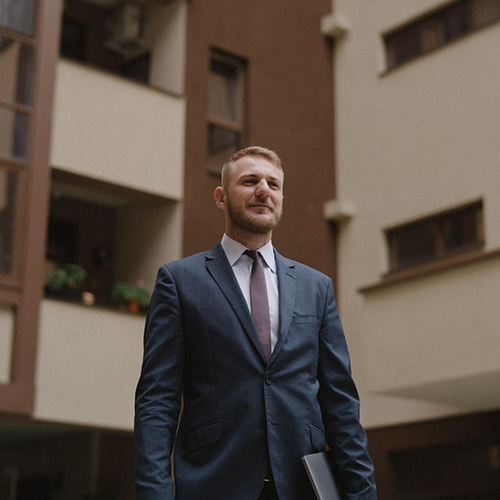 If you feel like managing your property is taking up more time and money than planned, then hiring a property manager is the right choice for you. The property manager's responsibilities in NZ range from marketing your property to screening tenants to handling maintenance of your place.
Ready to hire a property management company? If yes, then The Letting Company is here to serve! Contact us now so we can discuss what's best for your real estate business.